Have you considered using Plottr, but wondered if it was right for you? Or maybe you've looked at its story bibles, templates, and series planning tools and thought it would be too complicated to incorporate.
It's got a LOT of features: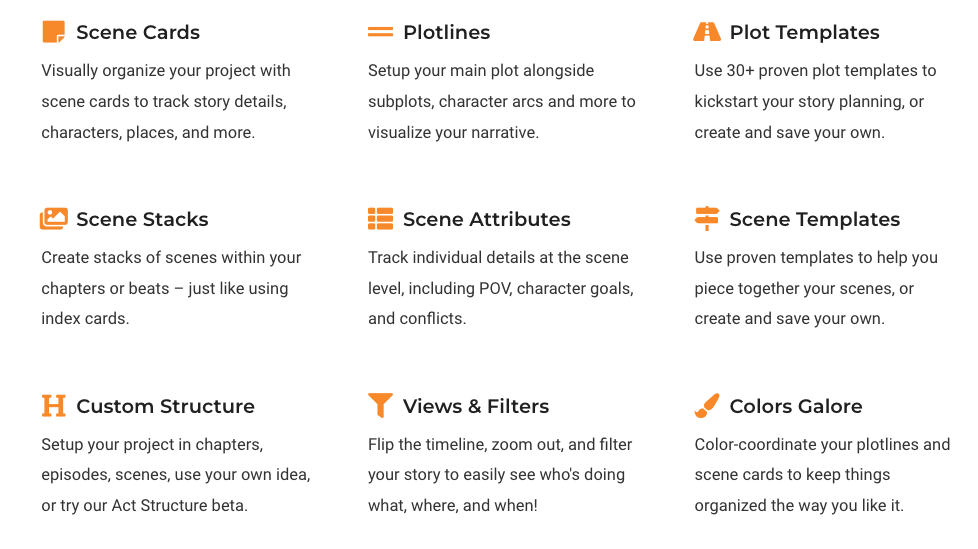 But what's an author to do if they're NOT a plotter and hate to outline? What if they're a "discovery writer?"
This session is for you!
Ryan Zee and Troy Lambert break down the features for non-plotters, and others looking for a few tips and tricks to make the most of this popular software.
Authors
Ryan is the the co-founder of Plottr, as well as the founder of BookSweeps, a premier book giveaway and lead generation platforms for authors. An official MailerLite Email Marketing Expert, Ryan has consulted with NYT bestselling authors including Andrew Gross, Mary Jo Putney, and Kendall Ryan. He is also an aspiring author.

Troy Lambert is the Education Lead at Plottr, and is a content strategist, author, editor, and freelance writer. He writes mystery and thriller novels, and provides writing and editing support to authors.